The Wow! Wow! Wubbzy! franchise has spawned numerous games across several platforms. These have appeared as online Flash games on both Nick Jr. and the official Wubbzy websites, smartphone/tablet apps, and as Wubbzy merchandise.
Online Games
As discussed above, the games are made in ActionScript, a popular language for web games in 2006. To play these games you will need Flash Player, either in the browser or as a standalone program (with the SWF files, of course).
Nickjr.com Games
These Wubbzy games were once available to play on the Nick Jr. website, but were taken down in April 2014 with the show's removal from the channel. However, these have found themselves on external websites. For instance, they can be played here: https://www.play-games.com/wow-wow-wubbzy-games.html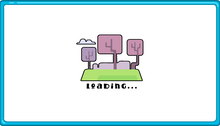 Nick Jr. Games that Feature Wubbzy
Both now-defunct websites, wubbzy.com and sister site wubbgames.com, also have released several Wubbzy games on their sites. Most of the Wubb Games games require specific Wubb Codes (from Fisher-Price Wubbzy merchandise) to access.
Several of them were also able to be played on apps. (See below.)
Toggolino Club Games
A gallery of closed Wubbzy games that were available to play on the German website, toggolino.de.
Playable copies
Currently only 1 copy of this game list has been found.
Video Game
Handheld Games
Mobile Games/Apps
Cupcake Digital Inc.
KICK Design Inc
Board Games
Learning Laptops